Our Products
A summary of our product focal points can also be found in our company brochure:
KOBOLD Magnetically-geared Motors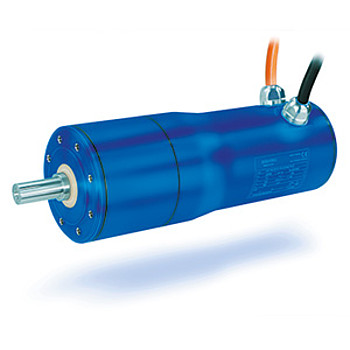 With magnetic gearboxes, GEORGII KOBOLD reveals an entirely new transmission technology:
Do you need high speed in your application, but don't want to do without a high power density? Do you have the highest requirement for cleanliness and/or for a drive solution with a low noise level? Thanks to their non-contact power transmission, magnetic gearboxes offer a truly innovative solution.
Features:
Non-contact power transmission
High speeds while maintaining a competitive power density
No wear
No gear lubrication
No backlash
Low noise
Inherent overload protection
Input and output are mechanically separated
High level of integration
High single-stage reductions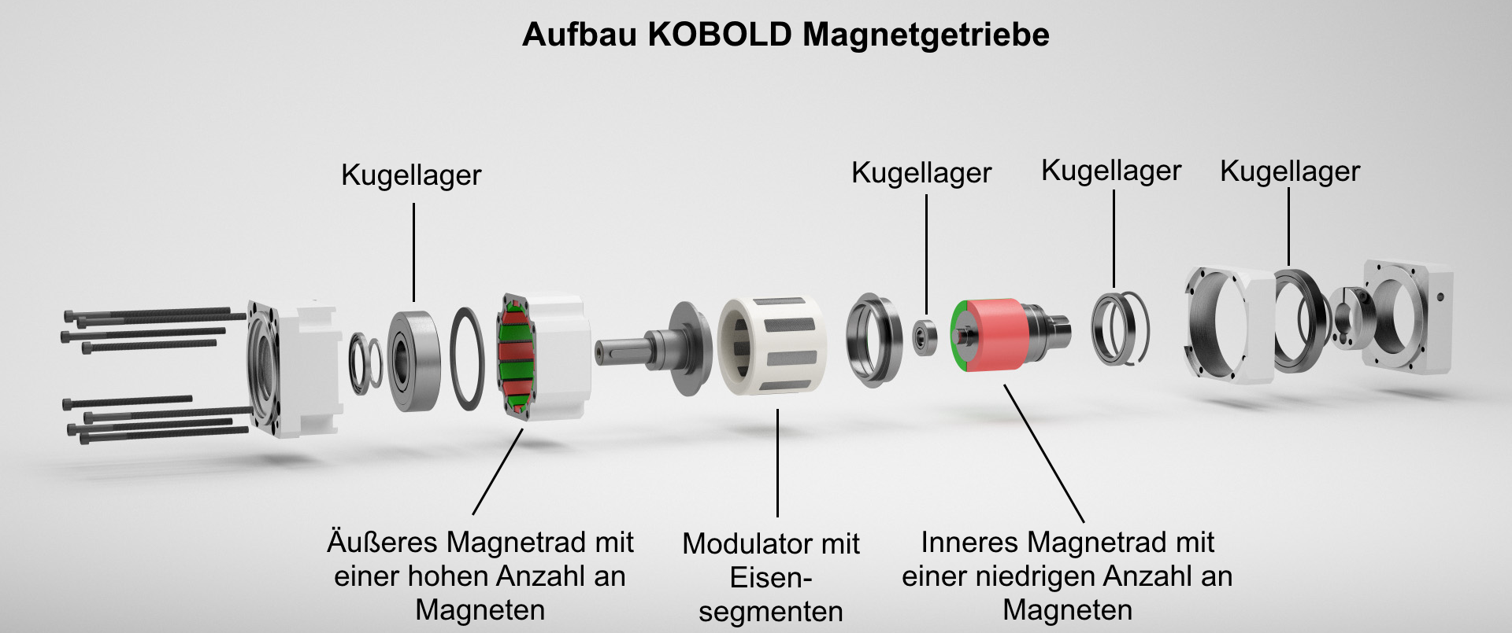 Design of magnetic gearboxes: Magnetic gearboxes consist of three components - each arranged coaxially in relation to each other: the outer magnet wheel, the modulator, and the inner magnet wheel.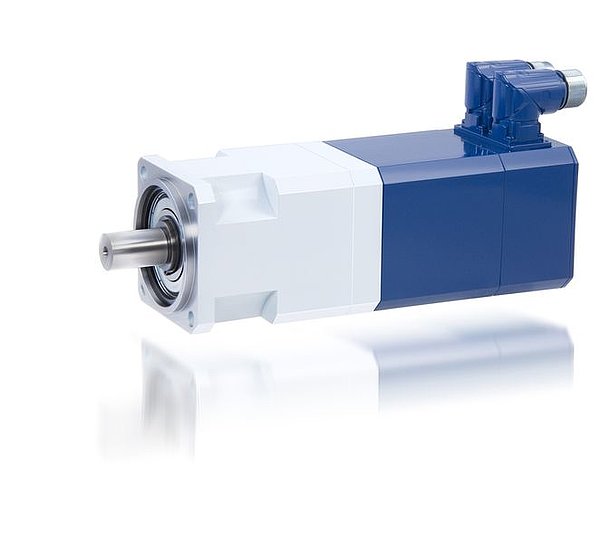 Magnetically-Geared Motors
With the magnetically-geared motors in our KOMPASS-series, magnetica has set course for the future! By integrating a synchronous servo motor with our coaxial magnetic gearbox, you get an active power transmission that is completely non-contact. This opens up a vast new set of application solutions. The KOMPASS-series magnetically-geared motors come standard with IP54 protection and are currently vailable in three sizes, each with three available ratios.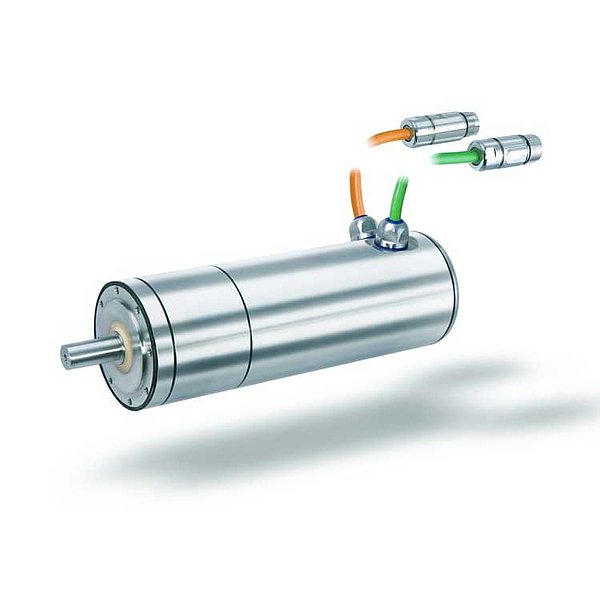 Hygienic Design Magnetically-geared Motors
Because of their non-contact power transmission, magnetically-geared motors offer a number of advantages over conventional geared motors. Especially in areas of food production, operation without the use of lubricants has a high priority, since this eliminates the risk of the food being contaminated by leaking oil. Magnetic gearboxes offer a hygienic alternative to conventionally-lubricated transmissions and advance the possibility of creating ??a hygienically-designed drive train.
PDF-file: Motors and Gearboxes for Food, Pharmaceutical and Process Engineering
Find your suitable motor!