Hygienic Design Motors
Safety through Hygienic Design
High demands have always been placed on the production of food and pharmaceutical products in order to ensure reliable consumer protection. These requirements must also be met by all production components used. Against this background, GEORGII KOBOLD offers gearmotors and torque motors in Hygienic Design, where the use of aggressive and effective cleaning and disinfection agents as well as high-pressure cleaners is possible and which we can specifically adapt to your different requirements.

Hygienic design motors for special food areas
In the field of food production, hygiene is paramount. Therefore, production facilities should be designed according to the principles of hygienic design to ensure the quality of the produced goods. This prevents the production line from coming to a standstill due to germs or contamination and protects the health of consumers.
In order to remove dirt and germs, the equipment must be cleaned regularly and cleaned with aggressive and acidic cleaning agents or high-pressure cleaners. All components must be able to withstand a wide range of stresses on a permanent basis and remain leak-proof and functional so that they do not provide a breeding ground for germs either through shape or material.
Division into three hygiene zones
In order to meet hygiene standards and requirements, a distinction must be made between three different hygiene zones when constructing the plants. The division is made into the hygienic design zone, the spray zone and the non-product zone. The basic rule for this division is that the closer a component is to the food, the higher the requirements placed on it.
You can find out what requirements are placed on the individual zones on the following linked pages.
Our optimal solutions for your sensitive applications
Your demand and our solution
| | |
| --- | --- |
| Your demand | Our solution |
| ❙ No risk of food contamination | Intelligent multiple sealing concept and product range with lubricant-free magnetic gear units and torque motors in hygienic design. |
| ❙ Engines that give you constructive freedom and open design | Extensive adaptations of the Hygienic Design motors to your requirements. We already realize a "one-piece-flow" and are thus in a position to make individual adaptations even for small order quantities. |
| ❙ Easy and safe cleaning | Hygienic design according to EHEDG guidelines. The motors withstand particularly aggressive cleaning agents and especially frequent and thorough cleaning. |
| ❙ Keep costs low | Avoidance of over-optimization, adaptation of motors in terms of size and design, availability of different "hygienic levels" from corrosion-resistant to hygienic design in AISI 316 stainless steel or anodized aluminum, depending on requirements and application. |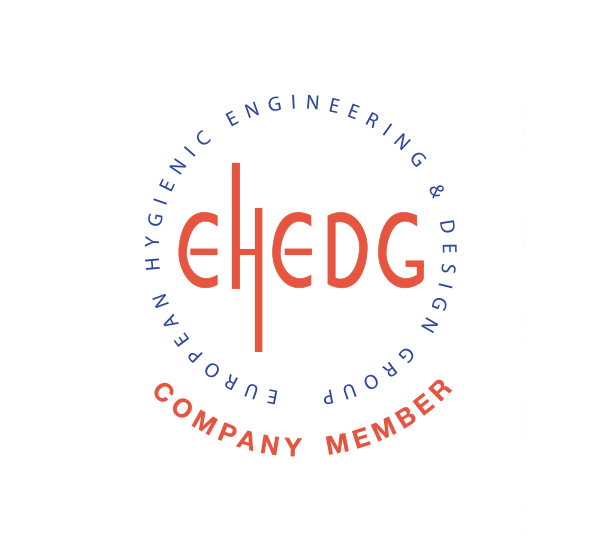 European Hygienic Engineering & Design Group
The European Hygienic Engineering & Design Group (EHEDG) is an expert community of machine and component manufacturers, experts from the food industry, research institutes and health authorities. As a member of the EHEDG, we see it as our task to contribute to the hygienic engineering and design of drives in all areas of the food industry and thus to ensure safe food production. Our products underline this claim.