Our products
A summary of our product focal points can also be found in our company brochure:
Three-Phase Asynchronous Motors KOD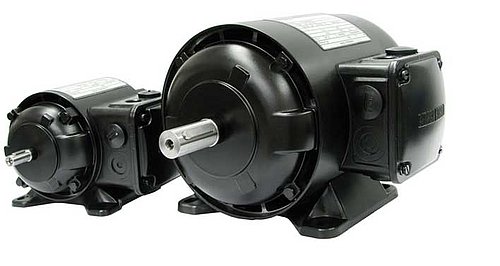 GEORGII KOBOLD – The motors in the KOD series are high-quality, three-phase, squirrel-cage induction motors with special mechanical characterisics. Through the use of smooth aluminum housings, molded stators and double-walled cooling jackets, the KOD asyncronous motors are very robust and suitable for applications with intermittent operation and high switching frequencies. These AC work horses are characterized by high overload capacities, smooth running characteristics and extreme reliability. If desired, they can also be fitted with external, B-side blowers for extra cooling.
High power reserves
High switching frequency
Robust construction and high reliability
Quiet and maintenance free
Double-jacket cooling
Blowers available as needed
Choices of different mounting versions
Flanges according to DIN 42 955 (increased flange accuracy upon request)
Thermal class F
Compliant with IE2 according to EU Directive 640/2009
Available with built-in thermal winding protection
Also available as a gear motor
Suitable for use with frequency converters
Find your suitable motor!