Hygienic Design Zone (process-integrated)
Motors for the Hygienic Design Zone (process-integrated)
Zone with direct food contact (hence: preprocess-integrated). The food is in contact with the drives and the components - food is produced here, which is why it is also referred to as the product zone. The motors must then be cleaned several times a day with strong cleaning agents and according to a strict hygiene plan. Certain materials and construction methods are used here to ensure that they remain tight and functional and do not provide a breeding ground for germs. Avoiding food contamination in this zone is a top priority!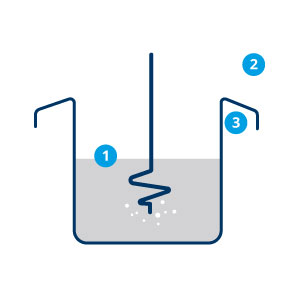 Overview: zoning in the beverage and food industry
Motors and Gearboxes for Food, Pharmaceutical and Process Engineering (ID: 221170 V11/2016)
High demands have always been placed on the production of foodstuffs and pharmaceutical products in order to guarantee reliable consumer protection. These requirements must also be met by all production components used.